NZ MADE,

natural

&

sustainable
Natural & Sustainable
Proudly made in NZ
New Zealand made, natural & sustainable, Hark & Zander is revolutionary skin care made without compromise. We have stuck to this principle even when the business rule books would tell us not to. We're not perfect, but we're committed to continuous improvement.
Our Difference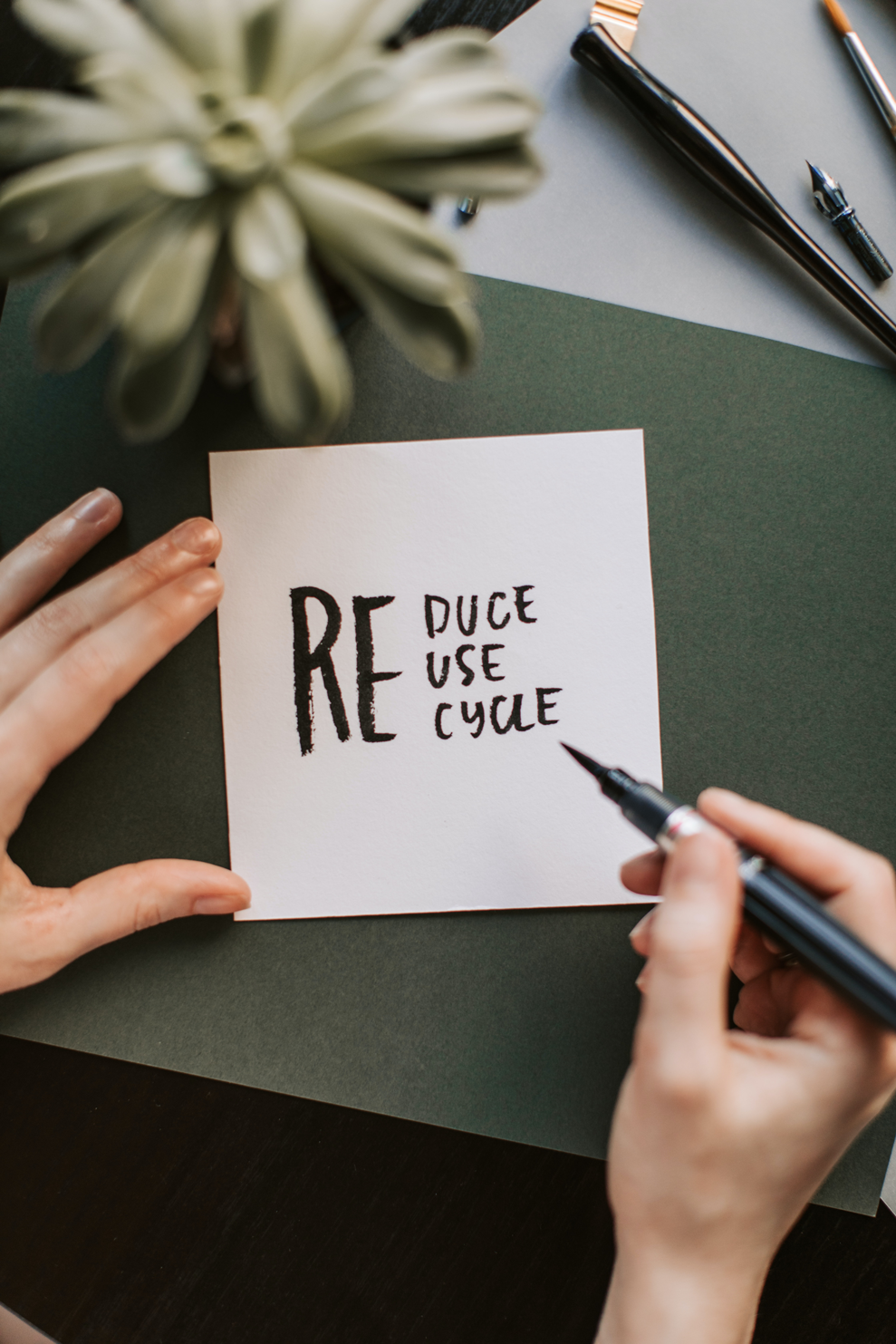 Recycling
One important aspect of sustainability is recycling. We have taken every opportunity to ensure our environmental footprint is as small as we can make it, so here's what we've done: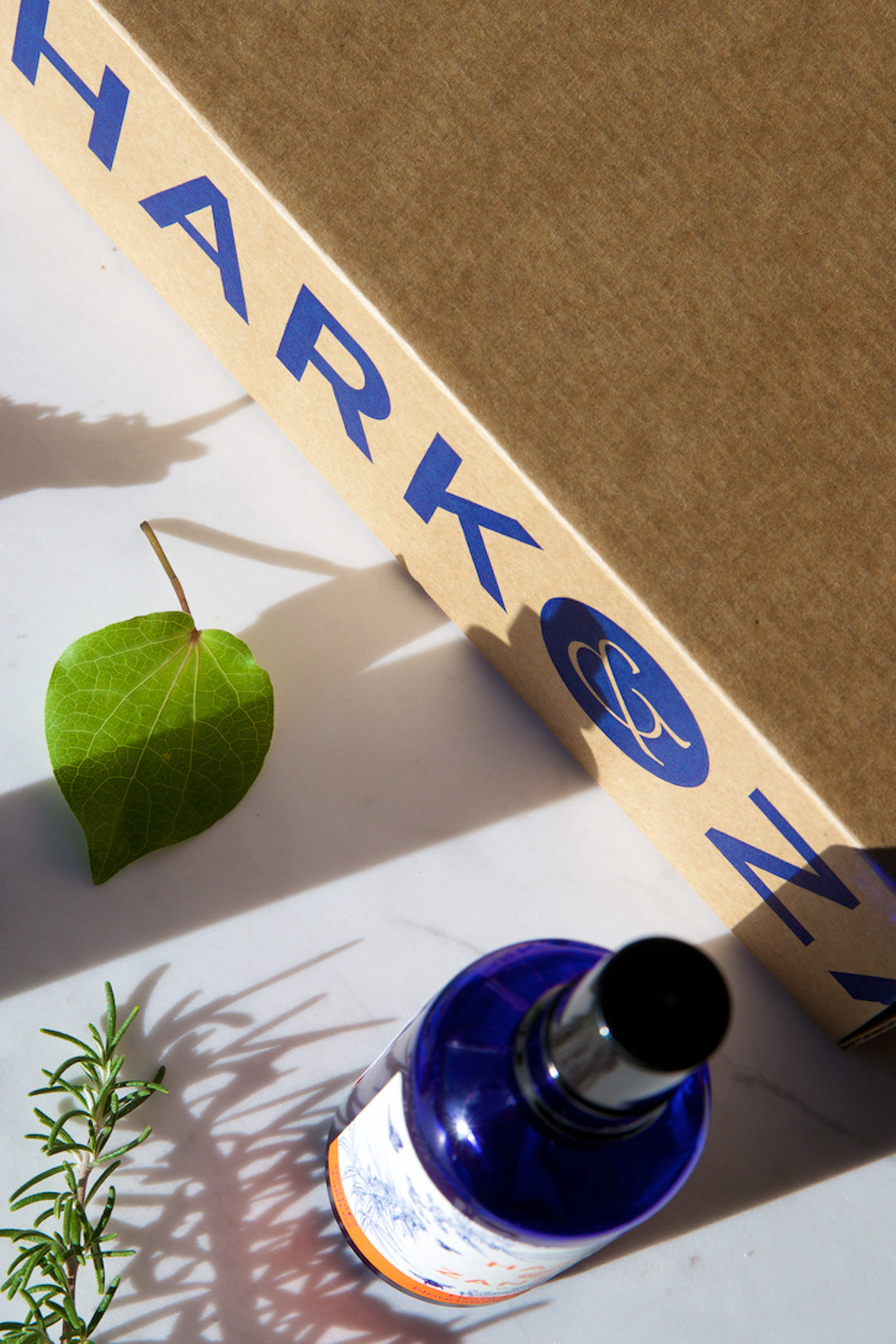 Product containers
We use glass, aluminum & cardboard wherever possible to avoid all the plastic we possibly can. The blue glass gets recycled with green glass & could end up in your next bottle of wine!  The painted glass gets crushed into new products. Glass is infinitely recyclable, plus we believe it looks after your products the best, so we endeavour to use this as much as possible.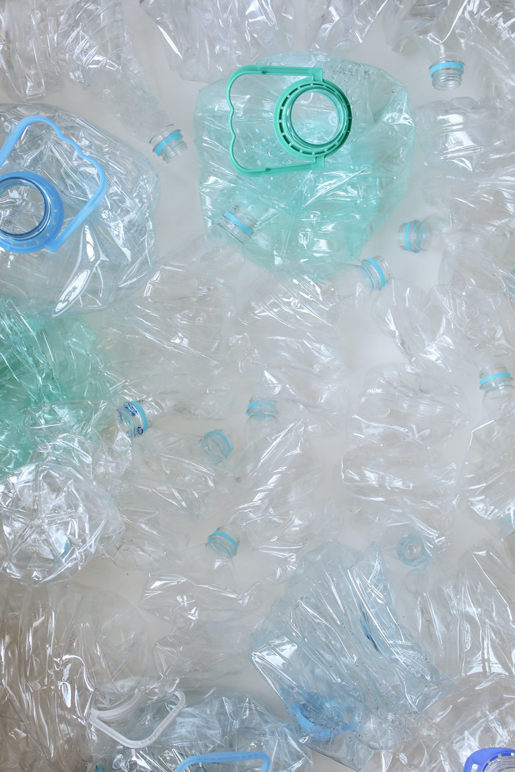 Plastic
On the rare occasion if we have had to use plastic because there hasn't been a viable alternative we make sure it can be recycled. We are very proud to share that in true Hark & Zander spirit we support Futurepost who make fence posts from recycled soft plastics for vineyards. Now that's end to end industry-leading recycling!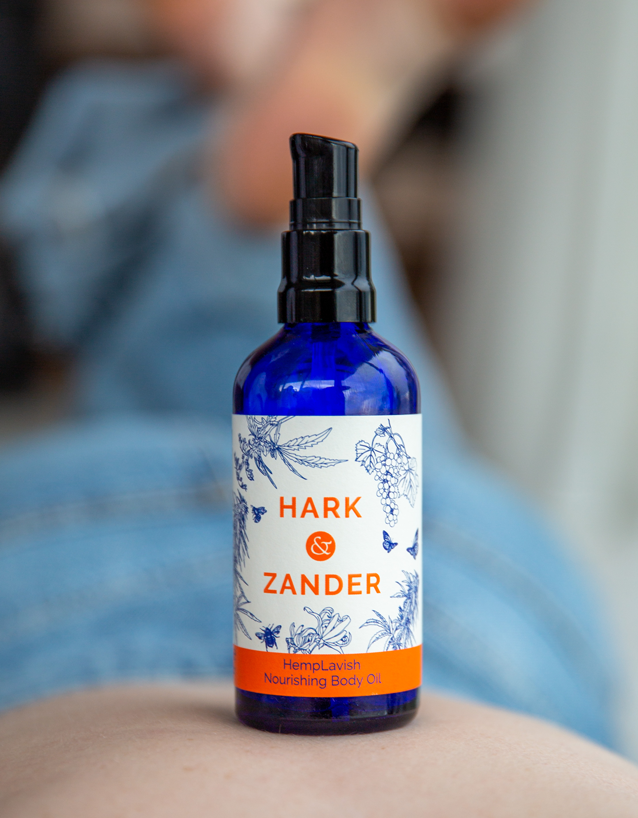 Product labels
We've ensured our products that have labels are made from natural fibres, consciously avoiding synthetic, non-biodegradable, (cheaper) options which compromise the recycling process. This is a little bit tricky when your product is oil but we managed it! 
Product boxes
We have created our beautiful boxes with PEFC certified, sustainably sourced cardboard that is 100% recyclable. You may notice the card feels soft to the touch, that's because we chose not to laminate it, making it easier to recycle. We even went so far as to insist on adhesive-free, again, to make recycling easier.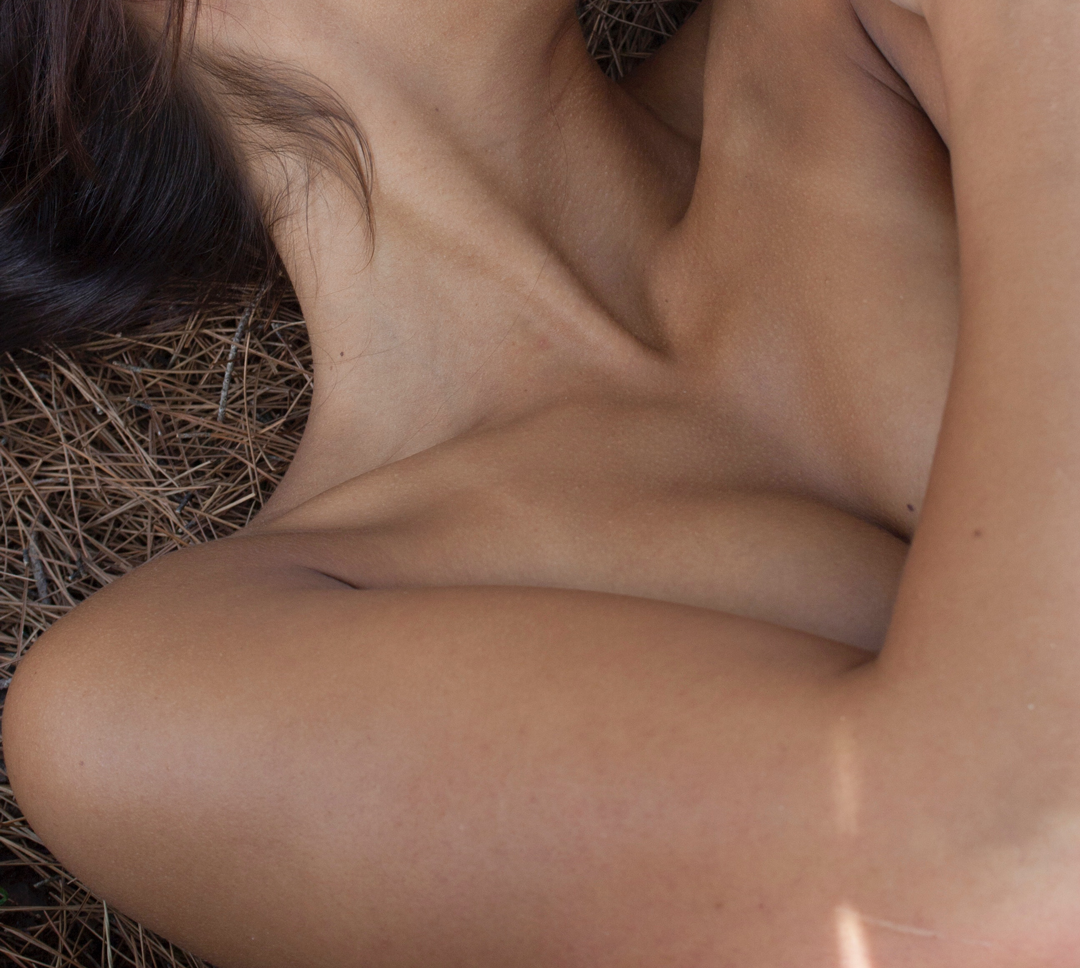 Naked
And our newly released products are going naked!! Meaning that when able, we are moving away from boxes & extra packaging that might look beautiful but usually go straight in the bin.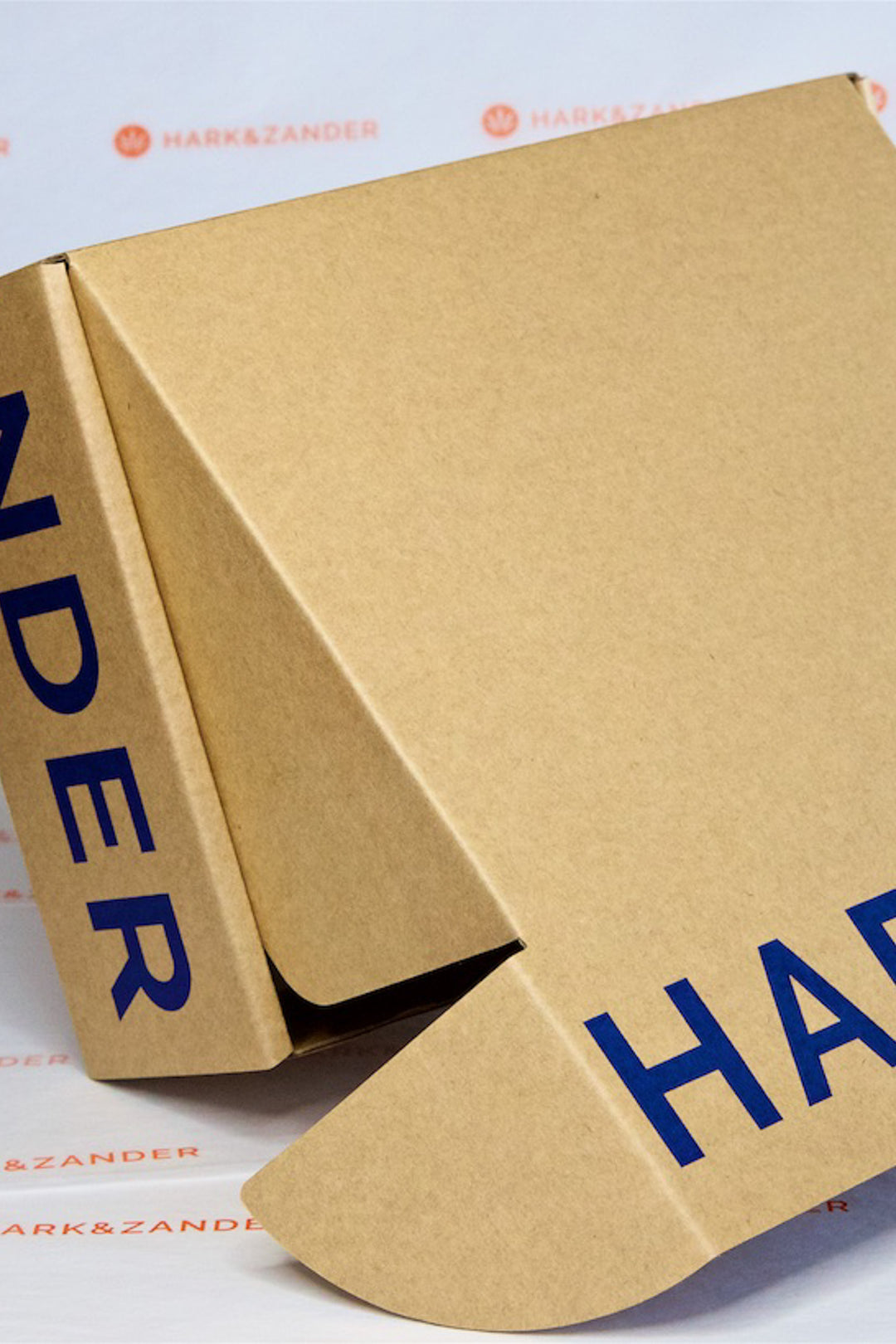 Dispatch & Retail boxes
We sourced a different (more costly) packing solution and chose to pack our Hark & Zander products in brown, recyclable shipping boxes instead. This means a bit more man handling of boxes from the team when the pellets arrive, but we don't mind. It saves going to the gym!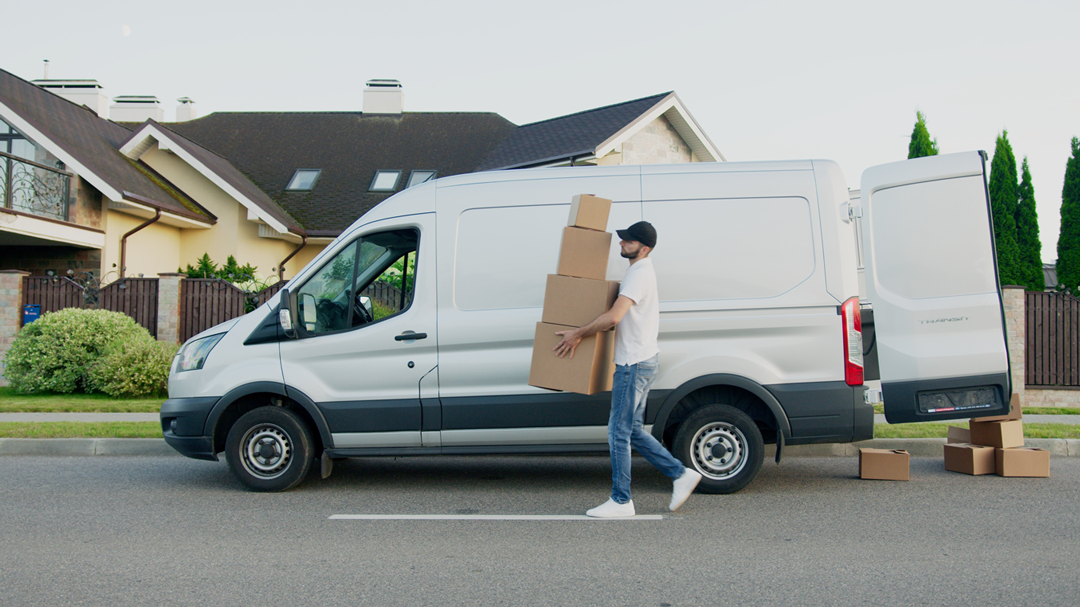 Courier solutions
We only use 100% recyclable or home compostable bags. We do not wrap our products in unnecessary layers… besides, the gorgeous recycled H&Z box speaks for itself!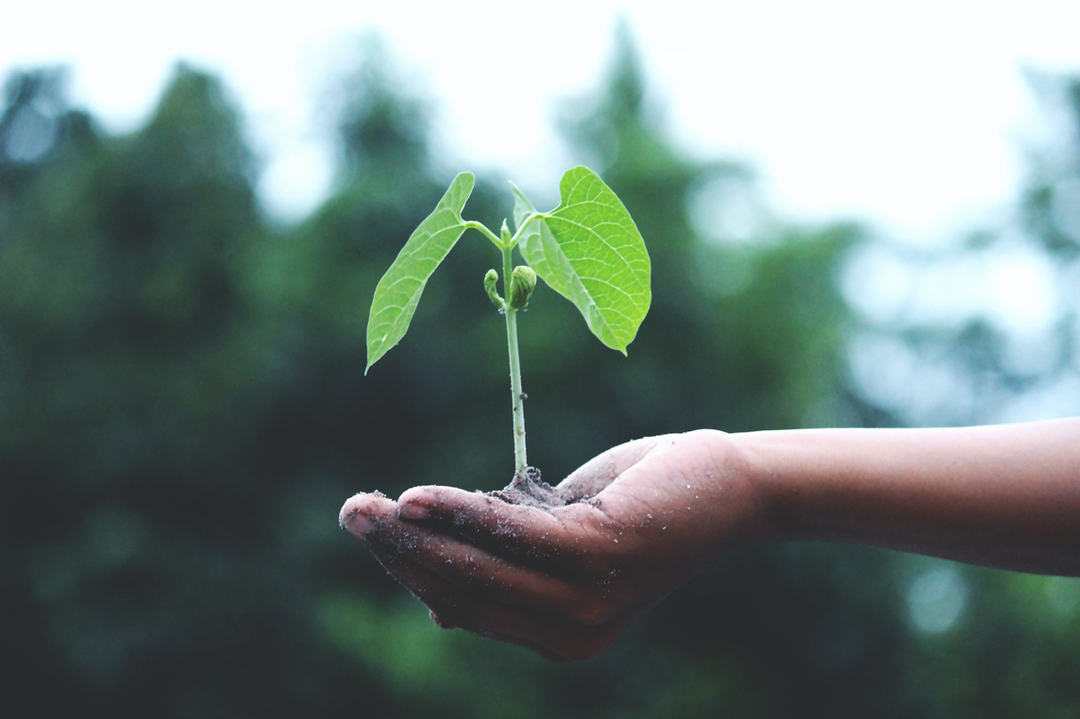 Commitment to change
Basically the aim is to look at everything we produce, examine what is necessary for product protection, & reduce everything else when & where we are able. This is an ongoing commitment from us to look after our environment for our children.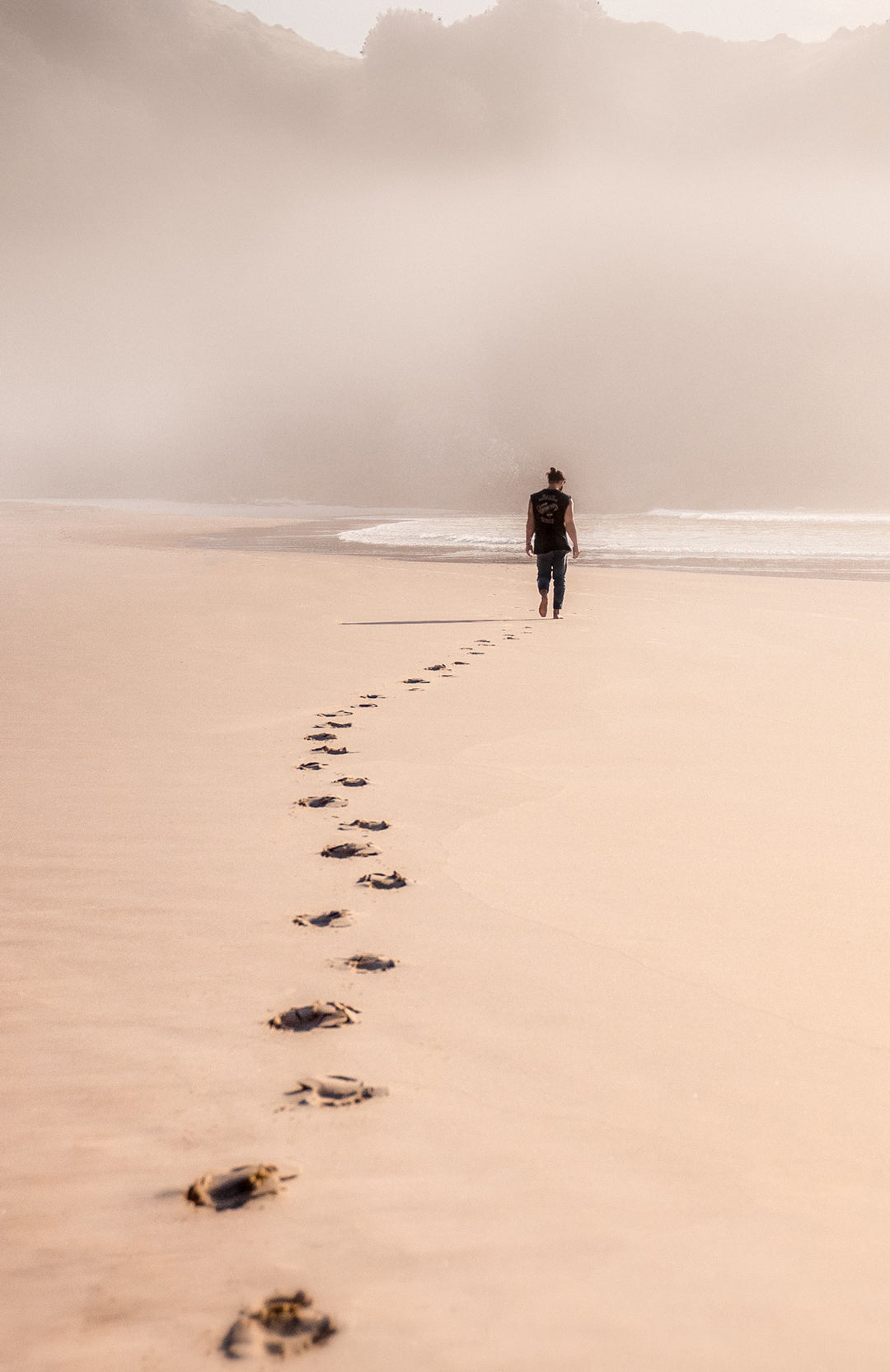 Our Carbon footprint
Organically grown Hempseed oil is incredibly beneficial for both people and the planet. Industrial-hemp plants condition soil by absorbing carbon and impurities while replenishing nutrients, promoting soil regeneration. Additionally, hemp requires minimal water compared to other crops (1/20th of cotton's water needs) and possesses soil remediation properties. 
Industrial-hemp plants outperform pine trees by removing four times more CO2 from the air, without the need for harmful pesticides. This allows us to cultivate our Hempheart oil organically, leaving our planet in a better state than we found it. 
 Our locally grown Hempheart seeds undergo a unique extraction process that produces a luxurious, golden oil especially for Hark & Zander. We prioritise making sustainable choices so that you can too.
Made Local
As a 100% New Zealand owned company, we are committed to sourcing ingredients locally wherever possible, and proudly display the NZ made FernMark on our products. Our goal is to showcase the wealth of ingredients found on our fair shores, and share the best of New Zealand with the world.
 Our products feature scientifically proven active ingredients such as Kawakawa, Mamuka Black Fern, Manuka, & Red Seaweed, as well as regional ingredients like Te Puke Kiwifruit, Marlborough Grapeseed Oil, Rotorua Gorse, & of course Hawkes Bay Hempheart Oil. We are dedicated to spreading the heavenly goodness of New Zealand globally.
 Continuous improvement is central to our business practices. We collaborate with industry experts to measure, monitor, and reduce our impact. Our journey involves striving for B Corp certification, implementing remote work, downsizing our offices, and utilising bulk shipments to minimise our carbon footprint.
We plant 4.8 million hemp plants annually in Marlborough's vineyards, contributing to ongoing soil regeneration and carbon sequestration.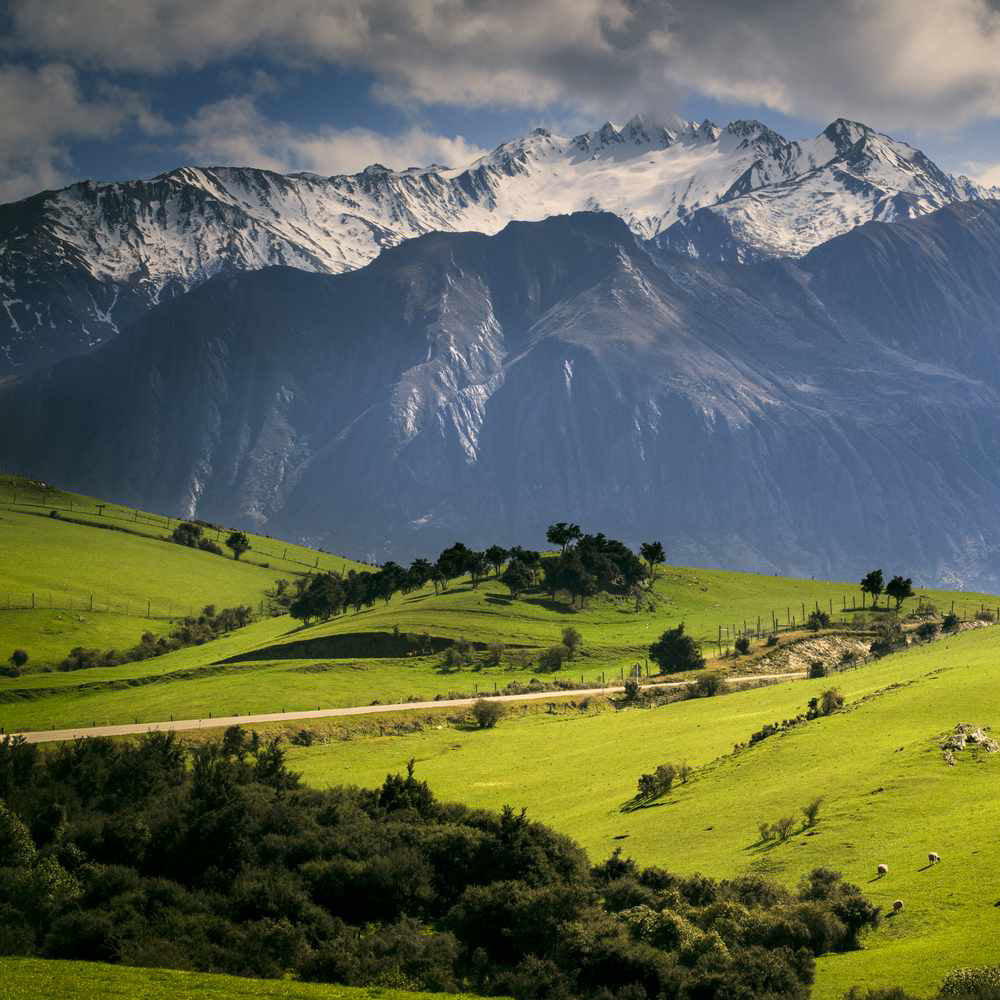 The result of all this
Guilt-free, revolutionary skincare (that your skin will sooooo fall in love with) without compromise.